e.Republic CEO, Cathilea Robinett, has been included in Comstock magazine's annual Women in Leadership issue for 2023. This special issue highlights local women leaders who are making a difference in their careers and communities.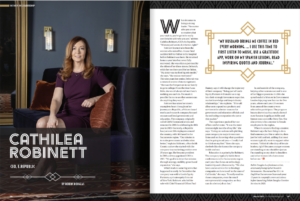 As CEO of e.Republic, Cathilea Robinett is a leading voice in the world of government technology and innovation. Under her leadership, e.Republic has rapidly grown as the leading media, research and events company serving the public sector.
You can view her profile and read more about the other women honorees at this link.