e.Republic introduces the SLED Industry Excellence Awards to recognize the best state, local and education marketing and communication initiatives.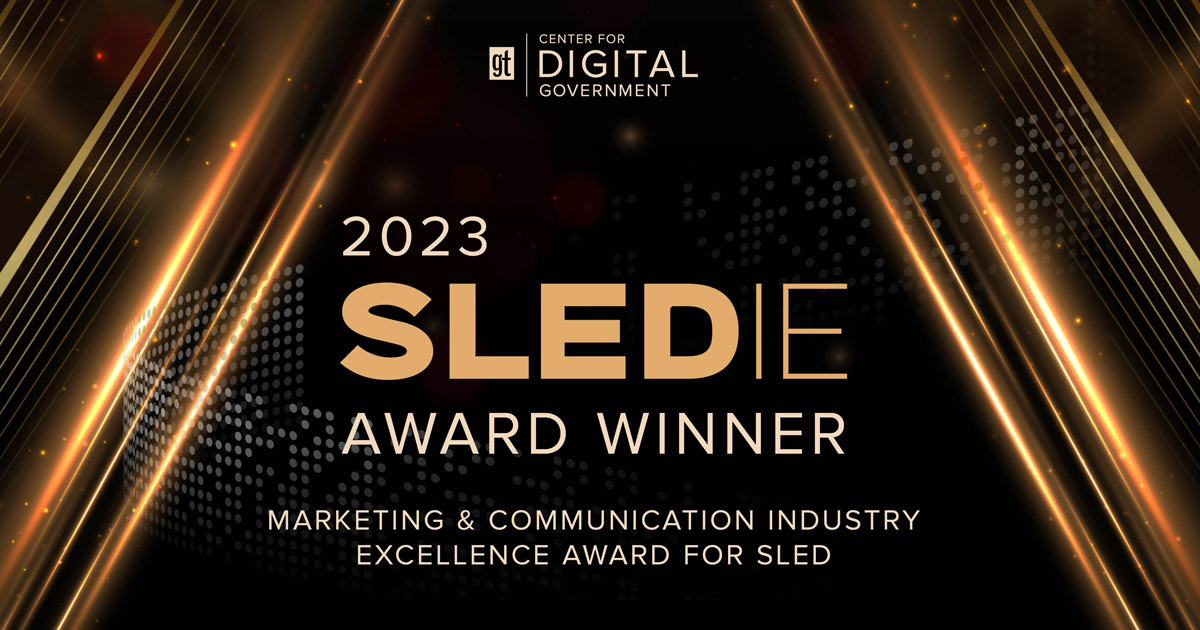 e.Republic LLC, a media, events, research and data company and originator of the gov tech industry's only market acceleration platform, has introduced a new recognition program: the SLED Industry Excellence Awards. The first annual "SLEDIE" Awards acknowledge and celebrate the best marketing and communication initiatives in the state, local and education markets.
This new program surfaces the most innovative and top-performing public-sector marketing campaigns across e.Republic's media channels. Winners represent a diverse range of organizations and include:
• BEST AWARENESS CAMPAIGN: IVIX
• MOST ENGAGING CONTENT PIECE: Laserfiche
• MOST ENGAGING CONTENT: NetDocuments
• MOST ENGAGING NEWSLETTER AD: OpenGov
• BEST LEAD GEN CAMPAIGN: Tyler Technologies
• MOST ENGAGING WEBINAR: Accenture/Workday; Arctic Wolf
• MOST ENGAGING WEBINARS: Oracle
• MOST ENGAGING DIGITAL CAMPAIGN: Adobe
• BEST WEB MARKETING CAMPAIGN: Cisco; Verizon
• MOST CREATIVE EVENT EXHIBIT: Google
• MOST POPULAR EVENT EXHIBIT: IBM
• MOST POPULAR EVENT EXHIBIT (SMB): Axonius
• MOST ENGAGING EVENT SESSION: Fortinet
• MOST ENGAGING VIRTUAL EVENT: Microsoft
• PUBLIC SECTOR IMPACT AWARD: AWS; AT&T; SAS
• INDUSTRY LEADERSHIP AWARD: IBM (Maren McKenna); Socure; Accela
• OVERALL MARKETING AWARD (SMB): SimpliGov
• FOUNDER AWARD: Kimberley Williams
"We are thrilled to announce the winners of the first annual SLEDIE Awards," said Cathilea Robinett, CEO of e.Republic. "These organizations are at the forefront of marketing and communication in the SLED sector and their efforts are setting the standard for excellence in the industry."
The SLEDIE Awards were presented in person during e.Republic's annual market briefing in Tysons Corner, Virginia on February 23rd.